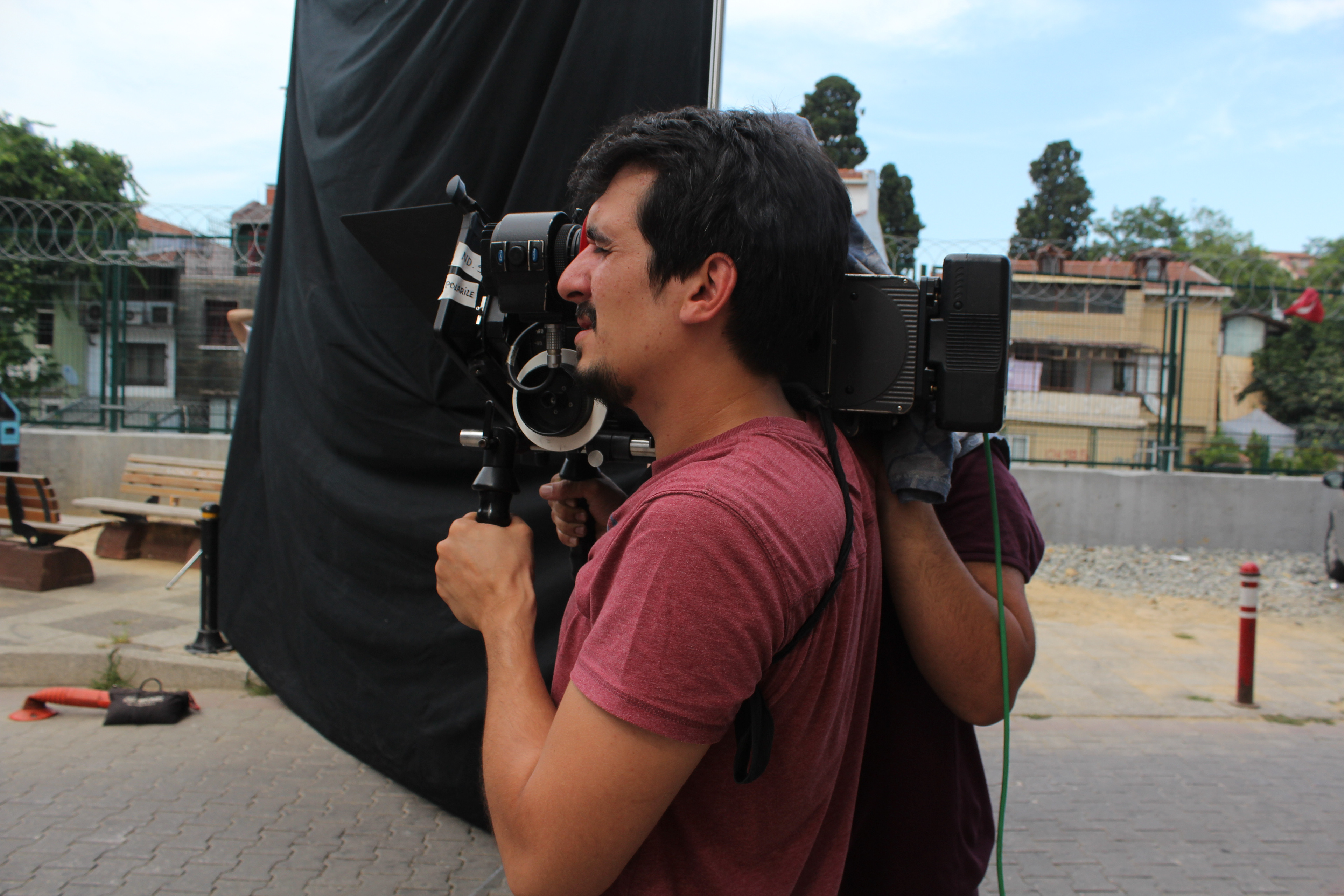 1990 Yılı'nda İstanbul'da doğdum, lise öğrenimime Saint-Joseph lisesinde devam ederken görsel sanatlara olan ilgim sayesinde 15 yaşında amatör olarak fotoğraf çekmeye başladım.  Lisans eğitimime Sabancı Üniversite'si Ekonomi Bölümü'nde devam ederken bir yandan da fotografçılık üzerine aldığım eğitimler ve kurslarla birlikte çeşitli event ve organizasyon çekimlerinde profesyonel olarak yer aldım. O dönemde analog 35 mm film kameralarına merak sarmamla, analog fotograflar çekmeye başladım. Fotoğraf ve hareketli görüntü sanatına olan ilgimin gün geçtikçe daha da artması, kendimi bu alanda daha çok geliştirmeye olan hevesim ve kamera ekibinin bir parçası olabilme hedefimle Sabancı Üniversite'sindeki eğitimimi yarıda bırakıp, 2013 yılında Bilgi Üniversitesi Sinema ve Televizyon bölümüne başladım. 2014 yılında tutkumu bir adım ileriye taşıyarak, sinema ve reklam sektöründe kamera asistanlığı ve görüntü yönetmenliği yapmaya başladım. 2014'den bu yana yer aldığım 100'e yakın sette profesyonel kameralarla çalışmanın yanı sıra, kısa film gibi yüksek bütçeli olmayan işlerde kendi kamera malzemem ve ekibimle birlikte yer aldım. 2015 yılında görüntü yönetmenliğini yaptığım Disapear and Joypad adlı kısa filmler yurtdışındaki bazı film festivallerinde ödüle layık görüldü. 2016 yılında Boltfilm Collective adını verdiğim stüdyomu kurdum ve ekibimle daha yüksek bütçeli işler alarak kendimi hem görüntü yönetmenliği hem de prodüksiyonel anlamda geliştirmeye çalıştım. Şu an TVC kamera asistanlığının yanı sıra, viral reklam, klip ve kısa filmlerde aktif olarak görüntü yönetmenliğine devam etmekteyim.  
____________________________________________________________________________________________
  I was born in Istanbul, in 1990. At the age of 15, when I was a student in Saint-Joseph High School; due to my genuine interest in visual arts, I started taking pictures as an amateur. While I was studying economics as an undergrad student, I also took part in various events, organizations and shootings, and took few art courses to improve my skills and on the subject and to gain experience. By the end of 2012, I was interested in 35 mm film cameras and I started to shoot analog my analog camera. My interest and passion regarding cinematography and photograpy kept increasing exponantially from there on, and I've decided to be more involved in the sector. This determination and passion in visual arts inevitably led me to quit my education in economics. In fall 2013, I've started my visual arts edication at the Department of Cinema and Television in Bilgi University. In 2014, I carried my passion a step further and started to work as a camera assistant and director of photography in cinema and advertising industries. Since 2014, I have been working with professional cameras. I've been involved in 100 sets (give or take) and in low-budget works (such as short films) with my own team and camera equipment. I'm the director of photography of the short films Dissapear and Joypad (2015). Both films were featured in various international film festivals in Europe. In 2016, I've found the studio Boltfilm Collective and I've been improving my skills and gaining experience in direction photography and production ever since, by taking higher budget works with my team. Currently, I'm participating in commercials, video clips and short films as director of photography and TVC camera assistant.